Just in case you wondering, yes, you die and wake up in heaven! I always say that when i eat porchetta, this is the most flavorful piece of italian invention of this world, i believe every pig should go strait to heaven because all the goods and flavorful thing they provide to us in the earth. But wait! If every pig go straight to heaven thats mean we gonna have pork chops, pork belly, pork shoulder and all the good things this creature provide to us here up there? If yes certainly this is the place i wanna go. The recipe i'm doing today is roasting skin-on pork belly that's been wrapped around a pork loin gives you the best of both worlds: crackling golden brown crust and juicy meat seasoned with fennel, chile, and orange. Start at least 24 hours ahead. First, ask your butcher for a skin-on pork belly that's just long and wide enough to wrap around a trimmed, center-cut pork loin.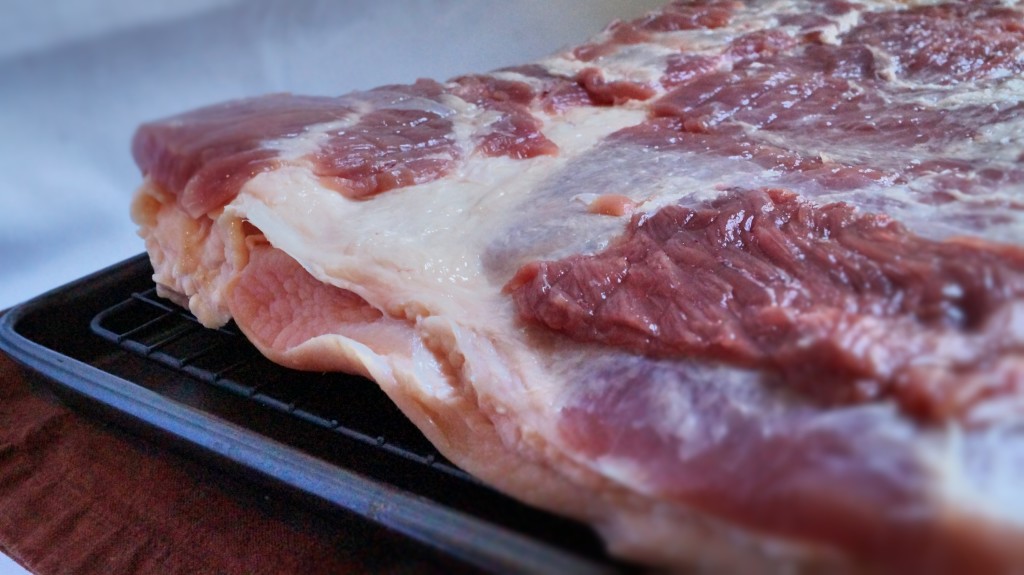 Ingredients
1 5–6-pound piece fresh pork belly, skin on
1 (trimmed) 2-3-pound boneless, center-cut pork loin
3 tablespoons fennel seeds
2 tablespoons crushed red pepper flakes
2 tablespoons minced fresh sage
1 tablespoon minced fresh rosemary
3 garlic cloves, minced
Kosher salt
1/2 orange, seeded, thinly sliced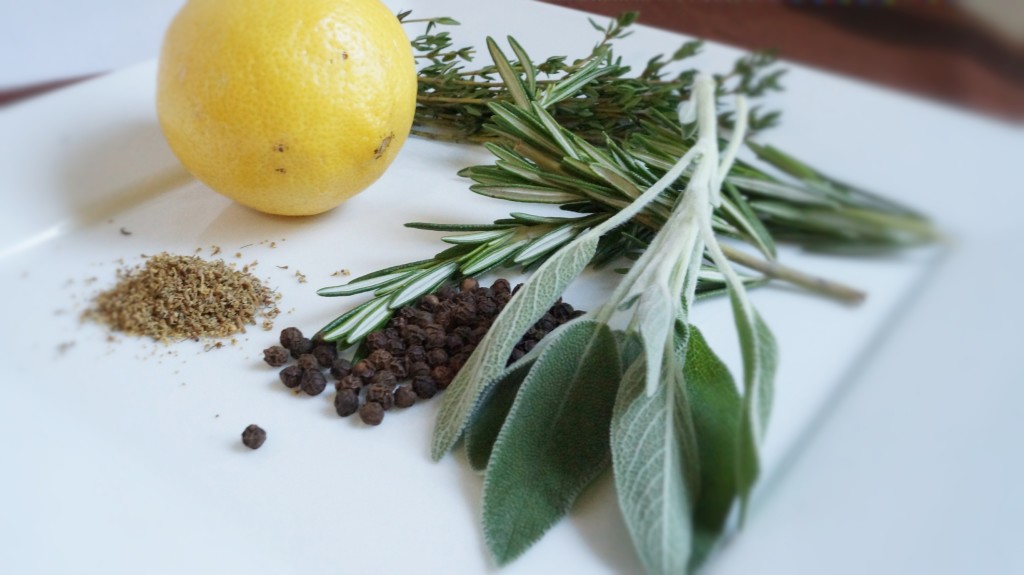 Preparation
Put belly skin side down; arrange loin in center. Roll belly around loin so the short ends of the belly meet. If any of the belly or loin overhangs, trim meat. Unroll; set loin aside.

Toast fennel seeds and red pepper flakes in a small skillet over medium heat until fragrant, about 1 minute. Tip spices into a bowl; let cool. Finely grind spices in a spice mill and transfer to a small bowl, along with the sage, rosemary, and garlic; set fennel mixture aside.

Assemble porchetta according to steps 1-5 below.

Refrigerate roast, uncovered, for 1-2 days to allow skin to air-dry; pat occasionally with paper towels.

Let porchetta sit at room temperature for 2 hours. Preheat oven to 500°. Season porchetta with salt. Roast on rack in baking sheet, turning once, for 40 minutes. Reduce heat to 300° and continue roasting, rotating the pan and turning porchetta occasionally, until an instant-read thermometer inserted into center of meat registers 145°, 1 1/2-2 hours more. If skin is not yet deep brown and crisp, increase heat to 500° and roast for 10 minutes more. Let rest for 30 minutes. Using a serrated knife, slice into 1/2″ rounds.
HOW TO ASSEMBLE
1. Set belly skin side down. Using a knife, score the belly flesh in a checkerboard pattern 1/3″ deep so roast will cook evenly.

2. Flip belly skin side up. Using a paring knife, poke dozens of 1/8″-deep holes through skin all over belly. Don't be gentle! Keep poking.

3. Using the jagged edge of a meat mallet, pound skin all over for 3 minutes to tenderize, which will help make skin crispy when roasted.

4. Turn belly and generously salt both it and loin; rub both with fennel mixture. Arrange loin down middle of belly. Top with orange slices.

5. Roll belly around loin; tie crosswise with kitchen twine at 1/2″ intervals. Trim twine. Transfer roast to a wire rack set in a rimmed baking sheet.